The now famous skeletonized dive knife was designed by Ichiro Hattori and sold by TEKNA of Redwood City, CA, starting in the 1980s as the Tekna Ocean Edge T-2200. It had a length of 7 1/2″ and a blade length of 3 1/2″ making it an ideal "boot knife" on land. The skeletonized handle resulted in a total weight of 3.6 oz. The blade material was described as "Chromium Stainless Steel", most likely 420j2, a very low carbon stainless that featured strong resistance to corrosion. The sheath was made of "Black Cycolac ABS".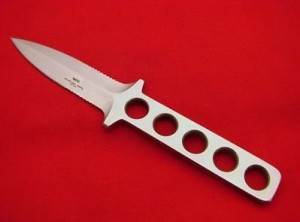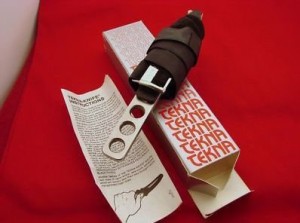 1980s T-2200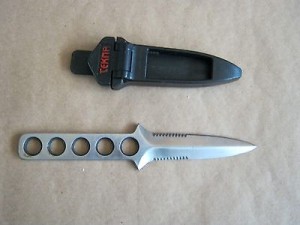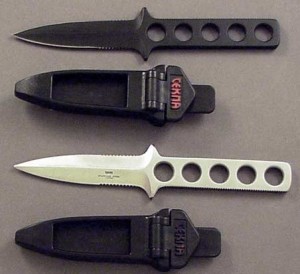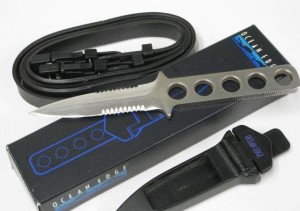 Hattori has long ceased producing this knife for Tekna, who until 2012 had been offering a serial numbered U.S. made version using 420.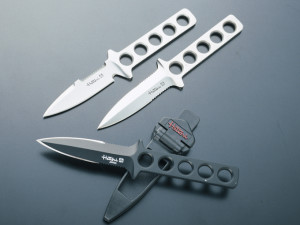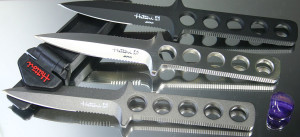 Hattori versions in 420j2. Black version is fluorine resin coated.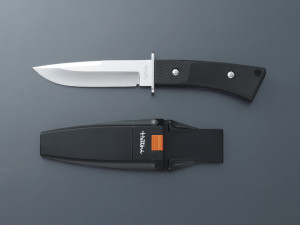 Hattori model 496 "Shirokuma". 4 1/2″ hollow ground blade in Aus6.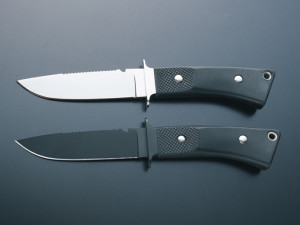 Hattori 568 4 1/2″ 420j2 blade with Stainless steel bolsters. Black version is fluorine resin coated. The H568 is unique in having a V-grind on the right side and a fully flat grind on the left side.
This model was at one time OEM produced for T.S. Corp., a Scuba/Diving Outfitter in Kakamigahara, Gifu Prefecture, Japan, in both the black and satin finishes.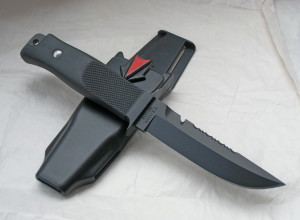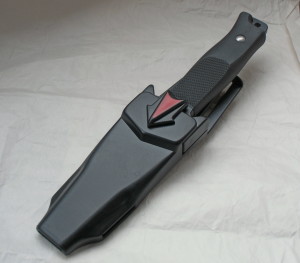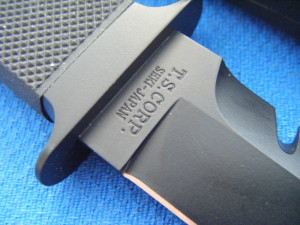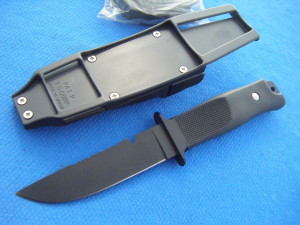 Some of the T.S. Corp knives were sold as the "Viking" model.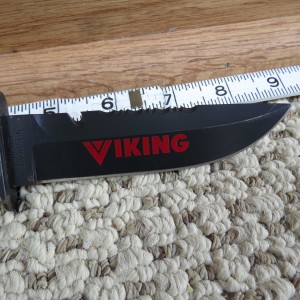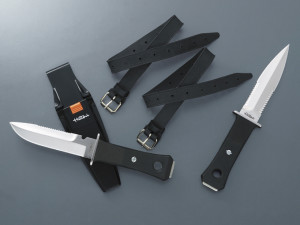 Hattori AK61 and AK61b in 420j2. Stainless steel guard and full tang.

AK61G andAK61P.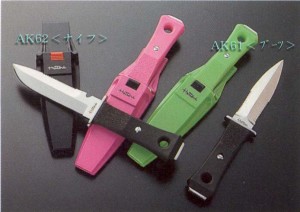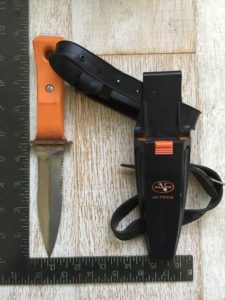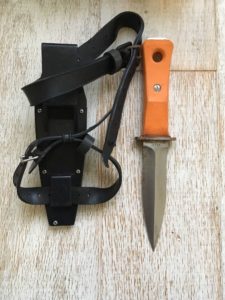 The AK61P appears to have been made for DACOR in the 1980s as Model 7214-00.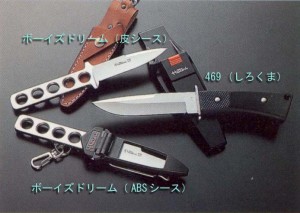 A variant is the HA-BDI/BDA "Boy's Dream" which had a plain edge fighter style with swedge. Attesting to its popularity as a standard boot knife an optional leather sheath was also offered.
Special thanks to Lutz Krempf, Germany.